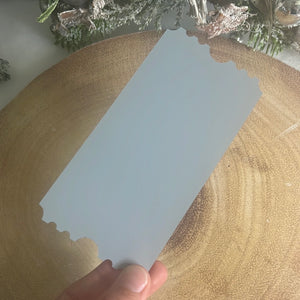 THINGS TO NOTE BEFORE ORDERING:
Bespoke tickets will be  delivered between 4th - 15th December. Due to the design time these take. But hopefully sooner
I am one person running a small business. All out tickets are handmade to order. We are not Amazon :-)
Looking to gift a day out, experience, theatre, concert, or that all important Christmas visit....

We can make a bespoke ticket for you.
Please enter what the voucher will be for, dates (if you wish to inclucde), Name, location. Please note i can't do anything copyright, Ie. i can do Disney but i can't add specific Copyright material
Ticket can only have one name on it.
Presentation gift box available if required.